1
« Last post by Biggy on Today at 01:55:58 PM »
This will be my thoughts on my new layout.
I have a 7' X3' board which I bought from Model Railway Baseboards it is well made level square and very sturdy so should provide a good foundation for the track work. It is flat topped but will include inclines and level variations as things progress. The theme is GWR in the south west and the stations are inspired by two real locations, Tiverton and Caedleigh stations (Caedleigh Station being in Bickleigh this being the GWR). This is mainly because a remember crossing the diused lines at Tiverton Station on my way to school as a boy and always feeling a sadness at the lack of trains.
However it is 'inspired by' because I am changing things quite a lot.
The good Burghers of Tiverton had great ambitions for their railway and built extensive goods and passenger facilities perhaps hoping to become a hub for frieght and a secondary mainline, in reallity these plans did not come to fruition but at Twyford they have so the single line becomes a double with the potential for long express trains hauled by Castles, Halls and Manors alongside the local autotrains and pannier hauled local goods. In this itteration there will be occasional visits from LMS locos on holiday services, when I can afford them! Just cos I like them really.
The Era is 1930's but in time I may run multi Era rolling stock later.
So I have two plans so far
Plan one Allows for more realistic running with a fiddle yard and a branch line up to Butterleigh which is a terminus on a raised section.
Plan two Has twyford and Butterleigh on the mainline. This does niot allow a fiddle yard but has storage on scene at Twyford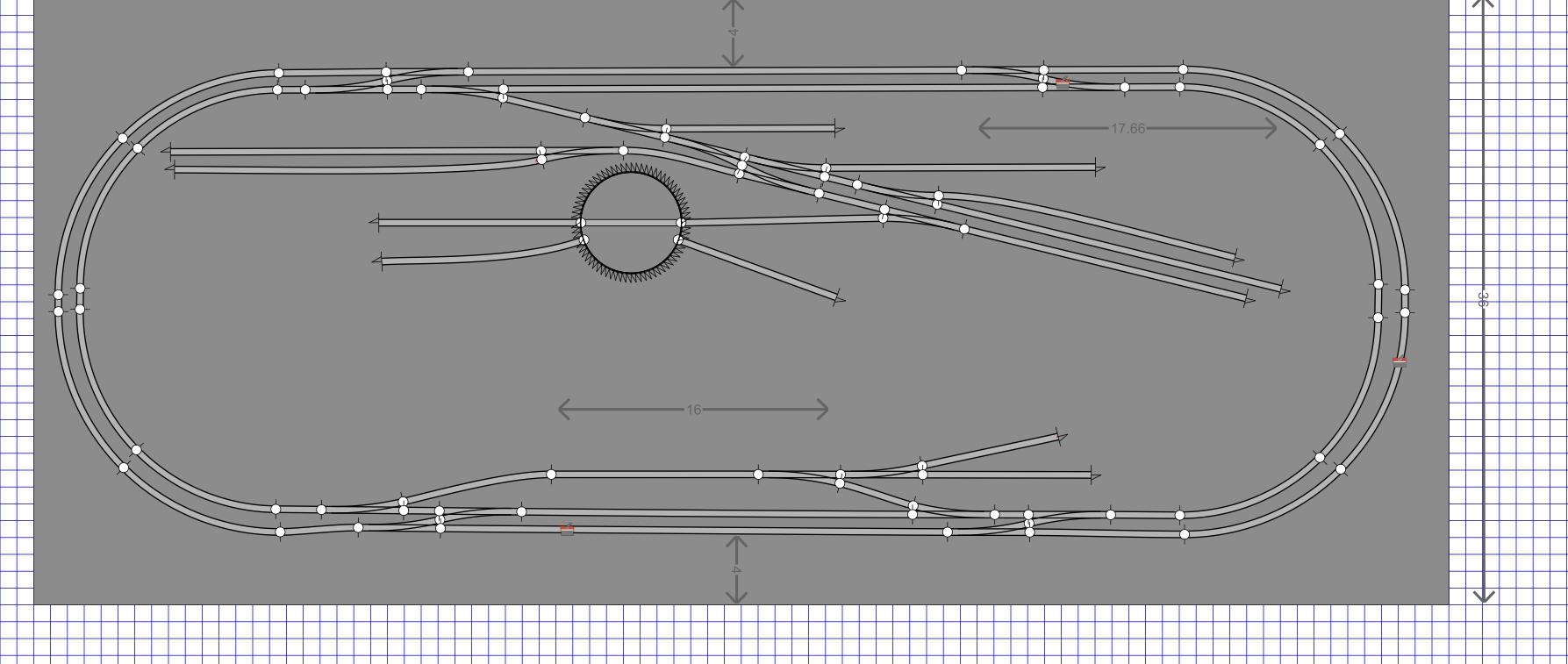 Both plans allow for watching trains go by but the second would not allow for realistic operation as trains are never off scene. Though there will be hills etc to provide a slight scenic break.
I would be interested in your thoughts.