1
« Last post by cycletrak9 on Today at 02:19:15 pm »
I'm getting back into the swing of modelling and today I finished Brockweir village inn. The building is based on the actual pub in the village which we visited in March of this year. It is currently called the "Brockweir Country Inn" but this is a fairly recent name change. Despite quite a bit of searching I've not been able to trace what it was called in the 1950's so I've decided, rather unoriginally, that it will be the "Brockweir Arms".
The existing building,apart from some rather ugly modern replacement windows, appears from the front to be substantially unchanged from the original - I have found a rather grainy picture dating from the early 1900's but the details of the rear are less obvious. There have clearly been some alterations with windows and doors being moved or blocked up. I've taken a pragmatic view and made it as I imagine it might have looked sixty years ago. This is how it looks today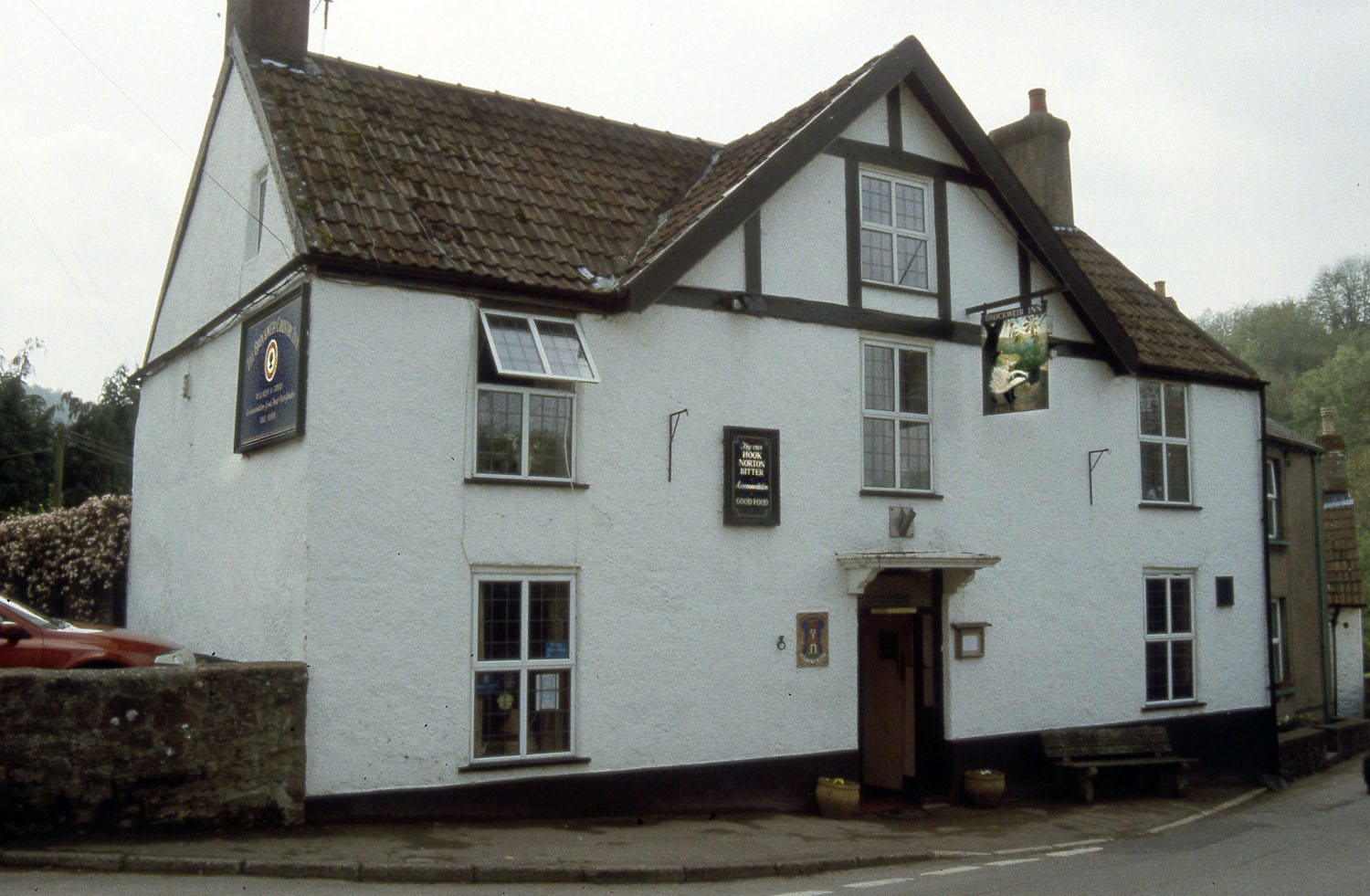 The construction was fairly straightforward and followed my usual methods. The only bits that aren't scratch built are the barrels [Peedie] and the bicycles [Peco]. The deep base layer will sit in a corresponding opening in the village street.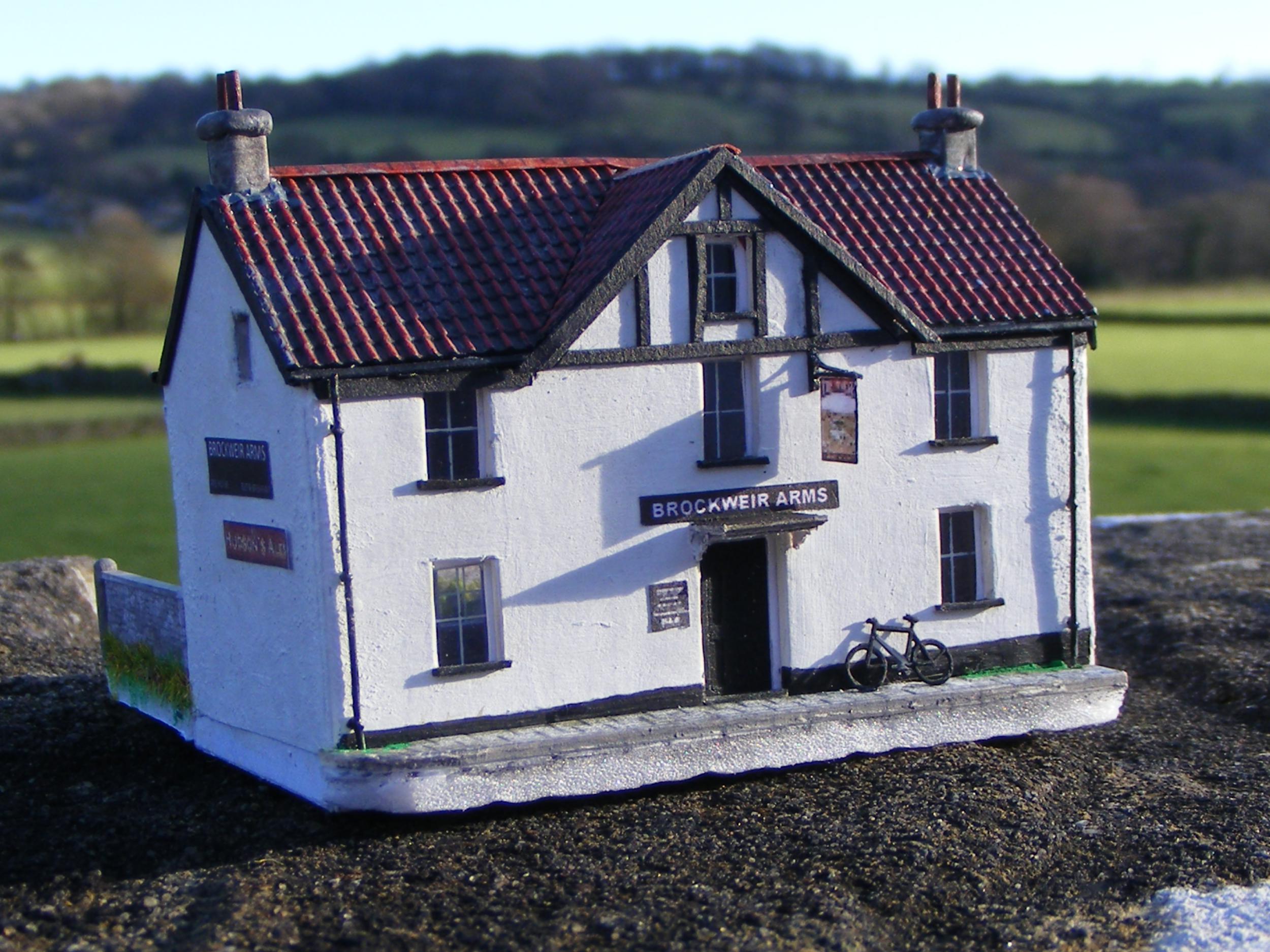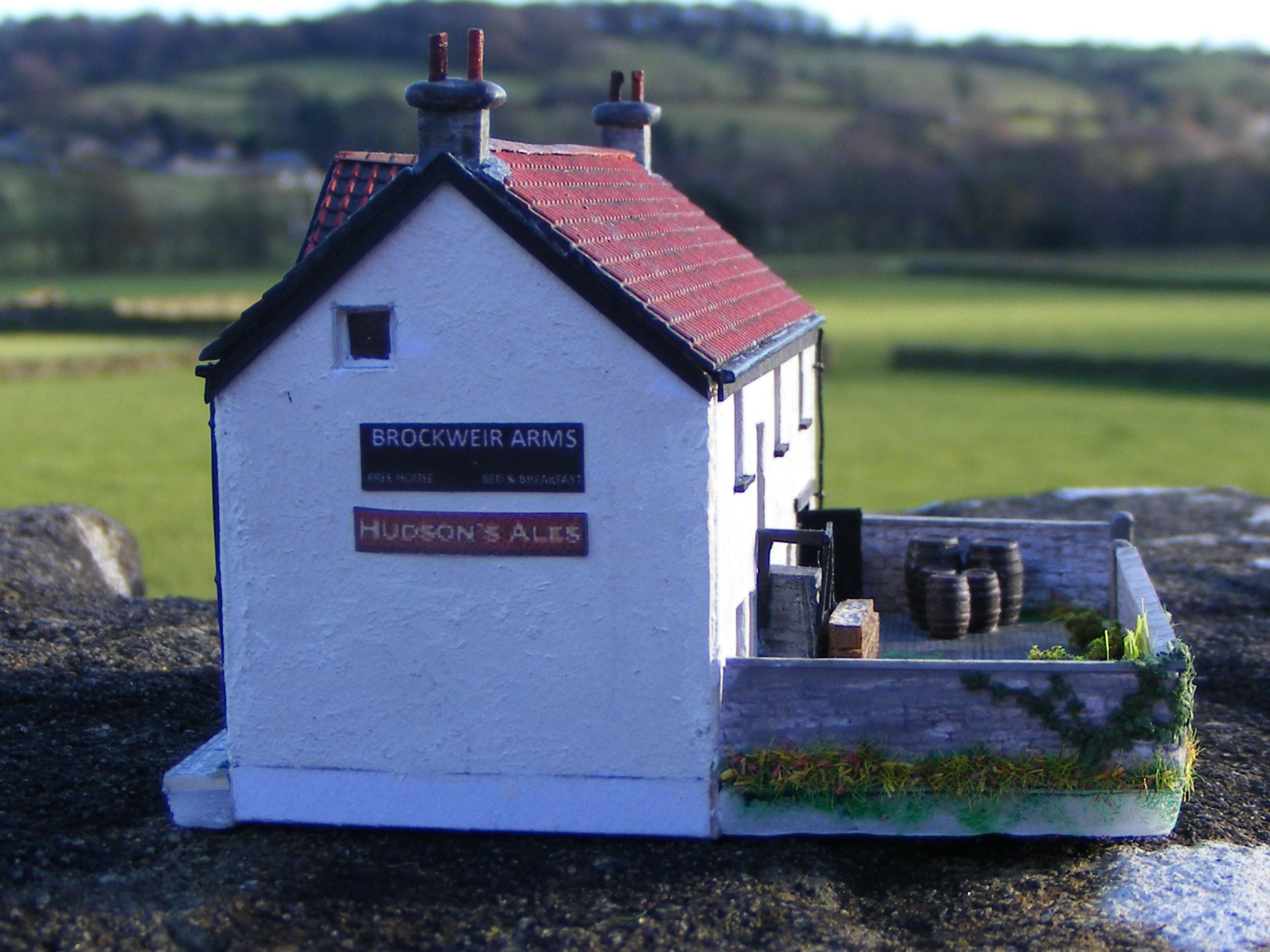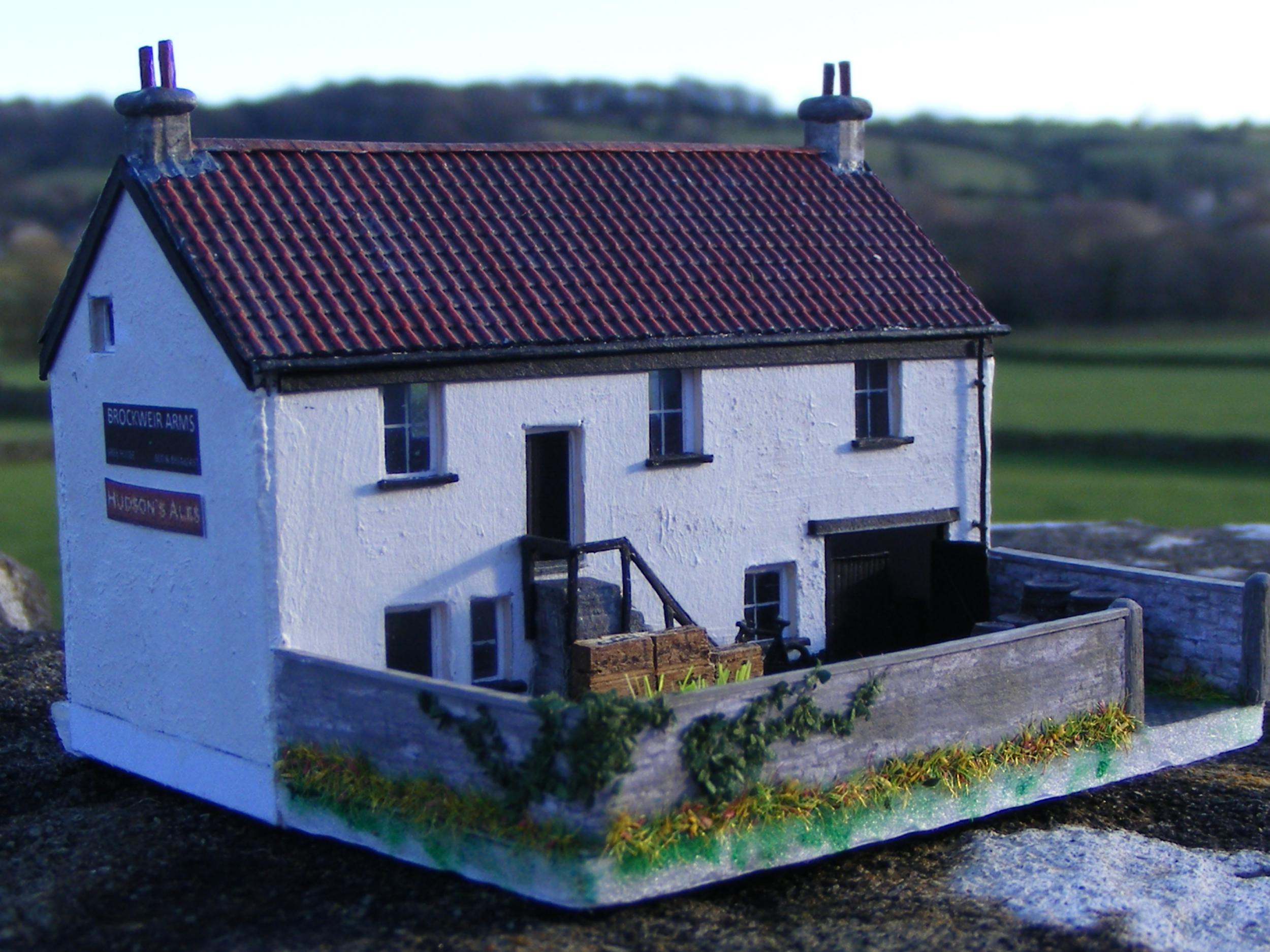 Next up will be either the village shop or a cottage group based on my uncles old cottage in St Briavels.